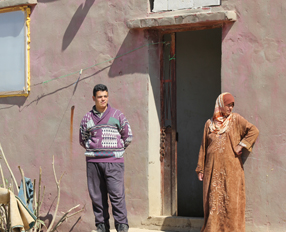 The project aims to provide psychological help and improve the training and coordination of the actors involved in humanitarian aid, in the context of primary care, in Lebanese public health, around three main actions:
Establishing a mental health clinic (MHC) with a medical team of psychiatrists, psychologists and social workers located in Sidon, also it will move to other places to meet with beneficiaries, and support to refugees and host population in extreme situations (violence and suicide risk).
Provision of antidepressants (fluoxetine and sertraline), antipsychotic (risperidone) and character stabilizers such as (lithium and valproic acid) for activities conducted by the health care team.
Training in psychological first aid (PFA) to 250 aid workers and in crisis management to another 200 workers from organizations working in the humanitarian response in Lebanon. Development of a Crisis Management Protocol on Mental Health.
All activities are conducted in collaboration and coordination with the Ministry of Public Health in Lebanon (MOPH), the UN Agency for Refugees (UNHCR) and the Task Force composed of 50 national and international organizations involved in the humanitarian crisis response that Lebanon is living.