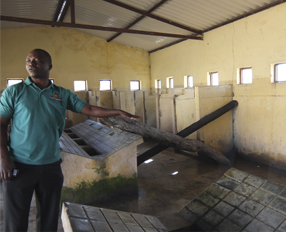 The project has two fundamental objectives. The first is to improve water supply in schools, health centres and villages, and the second to promote adequate hygiene in the regions of Mangunde and Machanga.In this way it will help to improve health indicators by reducing mortality from water-related diseases and poor hygiene. By reducing disease, a cause of lower productivity, it also contributes to poverty reduction.
To do this, wells will be built, and work will be carried out on upgrading or constructing latrines and septic tanks in Mangunde and Machanga.
Access to safe water sources will significantly improve the quality of life of families, especially women, as it will reduce their workload, allowing them better use and distribution of time, as well as greater permanence of children and girls at schools.
Because of this, and ESMABAMA's attention to women's education, it can be said that the project has an important gender component.