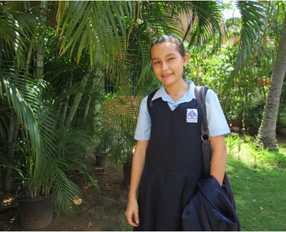 The aim of the ASAC is to promote the improvement of the professional training of adolescents and young women from Maracaibo and deprived areas in the east of the country, with a positive effect on their quality of life.
The comprehensive training includes formal and non-formal education, supported by the use of ICT (information and communication technologies).
Thirty young women will be able to complete their Baccalaureate studies, along with a human training that will encourage family, citizenship and professional values as a tool to get a correct management on a professional level and to play their roles as women in the different areas of their lives with dignity and responsibility.
On the other hand, they will get technical training oriented towards service sector and the hospitality industry, based on a quality education and according to the most technical levels of the area.
In order to improve the quality of services, Pitahaya Institute require support on the refurbishment of the sport fields, the payments of the teachers and the refurbishment of three classrooms (30 school desks, 1 computer, 1 printer, 2 tables, 4 air-conditioners, grilles).
The project will provide a great contribution to the growth and development of the area since it will support the women training and the strengthening of  the families and the community. In addition, the contents included in the training activities will promote the community development (local development) and the human growth of the population. Furthermore, the professional training courses will be used as a tool for the strengthening and the increase of the quality of the services that are offered by the regional hospitality industry.