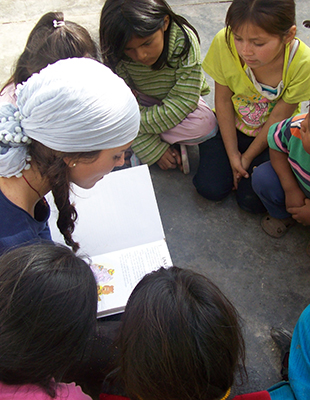 Social Promotion Foundation promotes civic values and charitable and responsible citizenship, especially among young people.
It also encourages young women to participate in its volunteering programs, working with more than twenty associations and college dorms by means of collaboration agreements.
The Foundation also works for the training of volunteers with special attention to young people, in order to enable them to become enhancers of social development.
The Foundation is an active member of FEVOCAM and takes part in its workgroups, which allows it to benefit from the dialogue and exchange of good practices with other volunteering entities.
The Foundation currently counts with 377 volunteers overall who take part in different programs.
Childhood: visitation and entertainment to hospitalized children or with functional diversity.

Immigrants: school support and social integration.

Elderly: home assistance and visitation at retirement houses.

Support to the Foundation for the Social Promotion management: administrative work, documentation and paperwork.

Less favored families: home visiting and accompanying.

Cooperation volunteering on the ground.

European Voluntary Service (EVS).

Voluntary service framed in summer activities of youth associations.
Volunteering of Young Professionals and Occupational Centers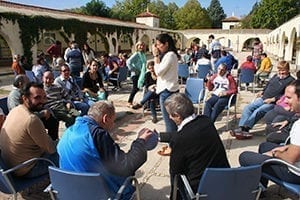 Leisure and visitation programs in occupational centers with intellectually challenged people, framed inside a collaboration agreement between the Foundation for the Social Promotion and the Social Affairs Office of the Community of Madrid and the Agency of Madrid of Social Action (AMAS).
Family Volunteering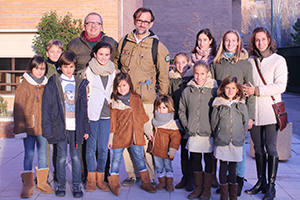 Leisure and visitation programs in houses for people with some kind of intellectual disability. The effect of this service is twofold, since parents and children do everything together, contributing to the welfare of households and residents at the same time.
Cooperation Volunteering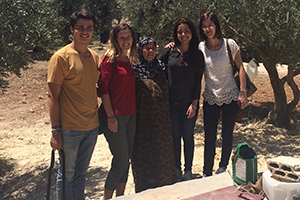 Participation of young people in the development of cooperation and humanitarian aid projects on the ground. This experience provides deeper knowledge of the real situation of the people and the country where the program is carried out.
Head East
Social Promotion Foundation develops 'Head East' for the contribution to professionalization of youth associations: it offers training tools, activities and strategies of communication and promotion of volunteering activities. It also develops Intellingo out of school hours for the improvement of school performance, and it promotes values education through leisure, games and sports.
Summer Activities
Social Promotion Foundation promotes the extracurricular training of young people by organizing exchange and leisure programs throughout the year, specially designed to enhance values for peaceful living and solidarity, and contributing to their learning of languages.
EVS
Through the European Voluntary Service, young people from different countries take part in workshops in English, contributing to the exchange of intercultural values between associations.
VOLUNTEERING, SOCIAL ACTION AND YOUTH PROGRAMS