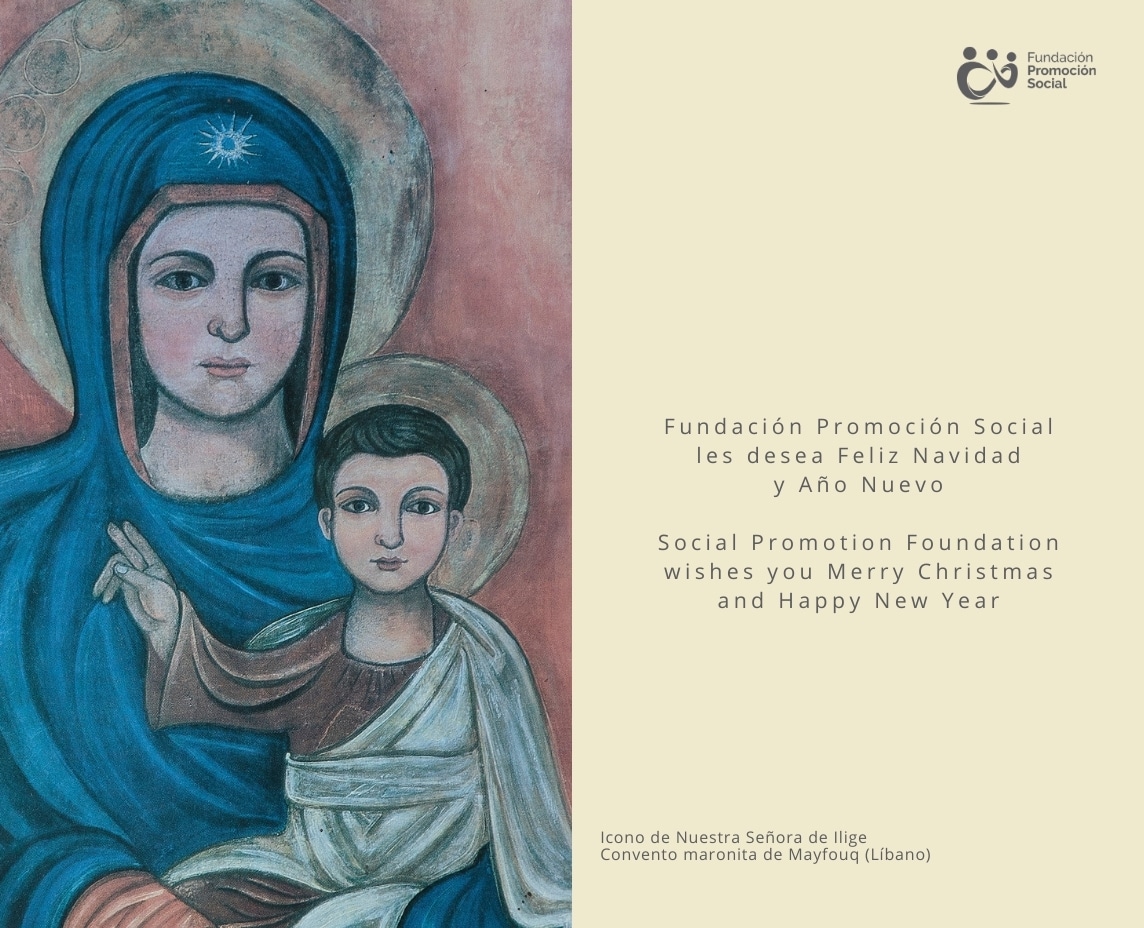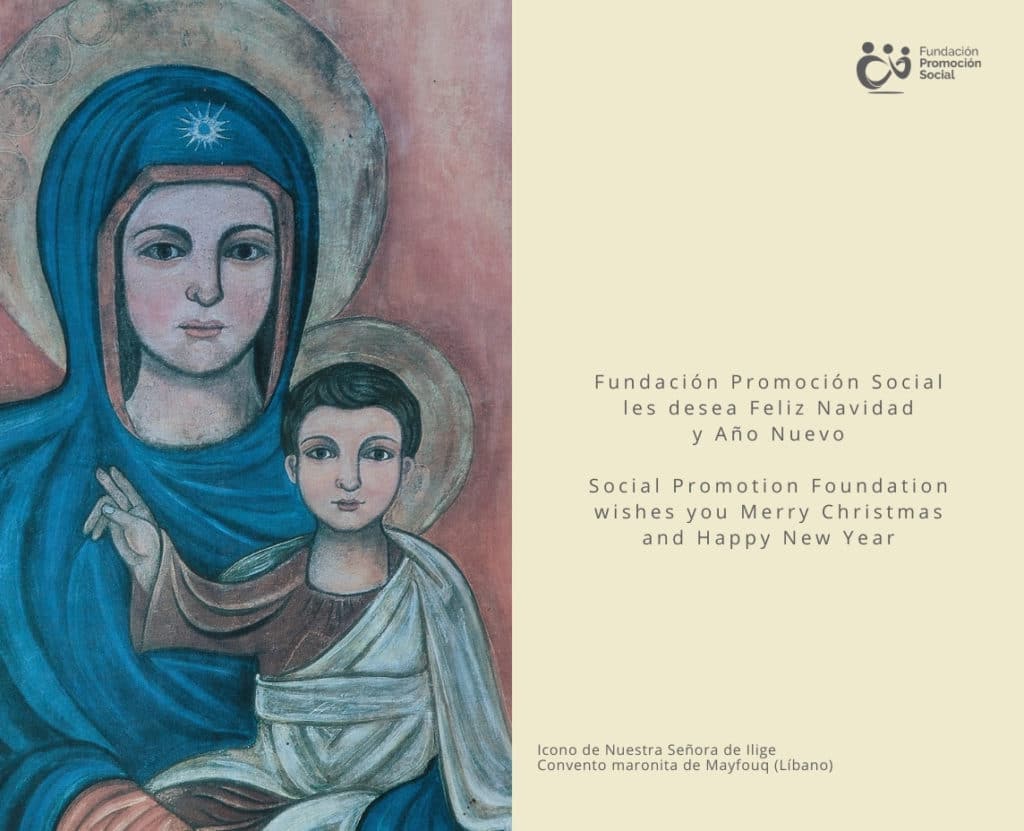 We address all of you to convey our best wishes for these days and for the New Year 2021.
2020 has been an extremely difficult year with the outbreak of the pandemic, but it has also allowed us to witness how, in these times of serious health crisis and social alarm, gestures of solidarity between people are emerging with great force.
It is a time to turn our eyes to the people who need it most and to value the dignity of the person.
The COVID-19 only aggravates the pre-existing situation of vulnerability and lack of rights of many people in the world.
We feel very close to all the rights holders in our projects, and our commitment to them, through our work, is unwavering.
This Christmas we are looking at Lebanon, a country which, before the appearance of COVID-19, was suffering from the scourge of a very serious economic crisis and which, following the explosion on 4 August, needs outside help more than ever to get ahead.
The Christian part of the city has been the most affected by the deflagration, and from the Foundation, in these days, we want to respond to the need of three parishes, San Miguel, San Antonio and San José, which have suffered serious damage, and which need reconstruction and rehabilitation work to continue their work, not only pastoral, but also social action directed to all in their neighborhoods.
In spite of the necessary distance in these days, we at the Foundation feel all your support and we invite you to know more about our campaign "This Christmas, Light up Beirut" and to collaborate with us.
Through our contribution, we will promote balance and coexistence between people of different faiths and we will favour religious freedom in the Middle East.