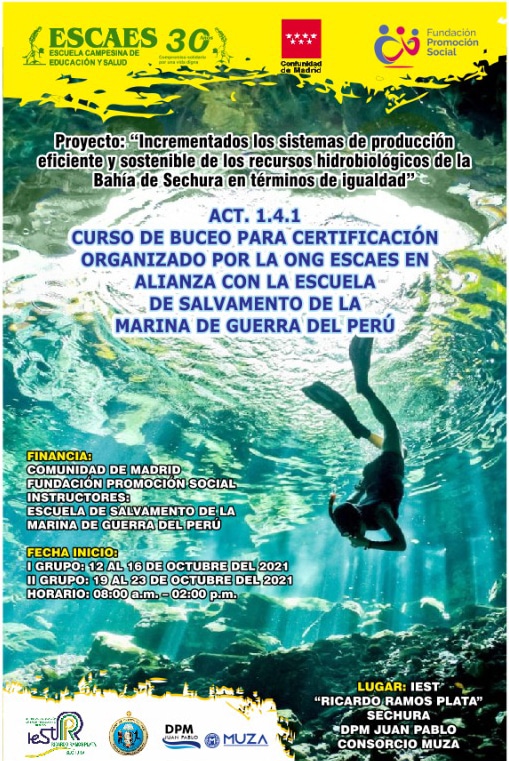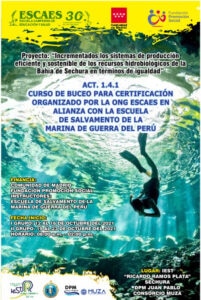 Within the framework of the Social Promotion Foundation project "Increasing Sechura Bay's systems of efficient and sustainable production of the hydrobiological resources in terms of equality" (Peru) financed by the Regional Government of Madrid, the local partner Farmer School of Education and Health (ESCAES) has organized the III Diving Course, from November 12 to 23, 2021.
The course will be developed in coordination with the School of Diving and Rescue of the Peruvian Navy, which will grant the certificate of diver, being the only institution with the technical and legal capacity to do so, thus avoiding bad diving practices due to lack of training and high number of diseases and even death resulting from this.
This activity, in which 70 people will participate, constitutes a further contribution to the development and strengthening of the capacities of seafood farmers in Sechura Bay, in order to improve their living conditions.
The final objective of the project is to optimize production processes and diversification of production and to be able to face the challenges of natural disasters and climate change.
Read full press release.