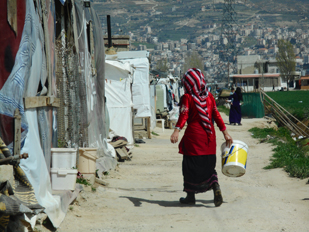 When Sana's husband went missing, at the beginning of the war in Syria, she was left to care for their six children alone. They fled Syria, and settled in eastern Lebanon, and although Sana was trying her best to manage, the situation was becoming unbearable.
–I was pretending I was strong, but I was always feeling sad -she says-. I was always feeling depressed. I was always crying. I was feeling very afraid, and I didn't feeling like walking or talking, or take care of my house or my children.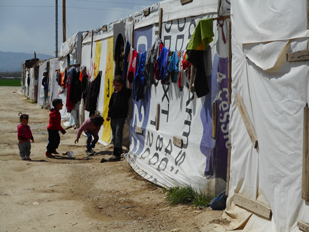 As she is speaking, she gets up from her seat and bring a pack of tissues. The memories are still painful and tears roll down her cheeks. In Syria, Sana had occasionally seen a psychiatrist, and she realized she needed to do so again, for the sake of herself and her children.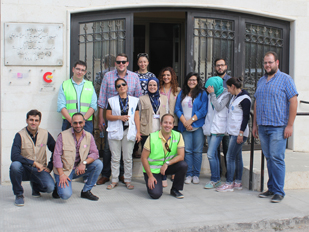 –I said to myself, I need to be strong, because of my children. I need to be treated. Thank God there is an organization working in this domain.
Sana was referred to the FPSC community mental health clinic by another NGO, and after seeing a psychiatrist she was prescribed treatment for depression. Little by little, she could feel her mood changing.
–I didn't have any hope in life, and I was depressed. When I started taking the treatment, the first week, I was feeling the same, but the second week, thank God, I felt much better, much better.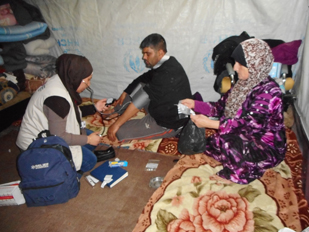 Sana's oldest daughter is happy to have seen her mother improve.
-There is a big difference -she says-. Now, you can see her laughing. Before, she kept to herself, and she was upset. If you asked her a question, she wouldn't answer. She didn't like to speak to anyone.
While memories of Syria and what happened during the war still haunts Sana, she has hopes for the future.
-I hope God makes the world safe… that we can return to our home and our country. This is my greatest hope, that the war ends and that we return home safely -she says with a deep sigh-.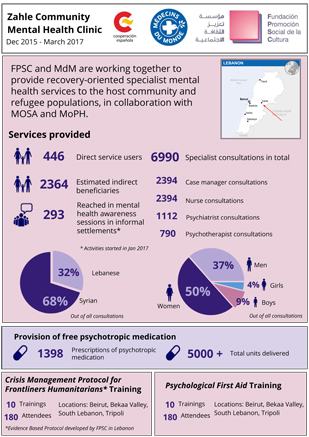 The FPSC is one of the Spanish institutions working with refugees and their families in Lebanon, where almost 200 out of each 1000 people are refugees.
The FPSC offers psychiatrically and psychological support at its clinic to many residents in the area who, like Sana, suffer from mental health conditions originated by the harsh circumstances they have gone through and the situation they live in.
The mental health clinic is formed by a medical team containing psychiatrists, psychologists and social workers located in Zahle. The team also travels to other meeting points with beneficiaries, and supports the refugee and host population in extreme situations (acts of violence and in risk of suicide).
Among this population, the being affected by some kind of mental illness represents a taboo and people tend to conceal this state from their families. The access to specialized treatment and medication is crucial.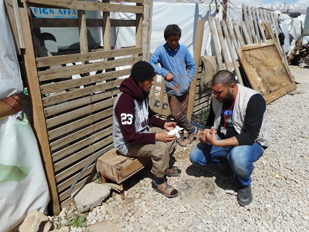 Our clinic is the only psychiatry clinic available in the Bekaa Valley, a territory bordering with Syria, and it is also the first office following the strategy of the Lebanese Health Ministry. It provides assistance to refugees from Syria and other inhabitants of the area.
During the year and a half this project has been active, 466 have been given assistance, with more than 6.000 appointments. 30% of the patients are from Lebanon and 70% are Syrian refugees. The estimated number of indirect beneficiaries is 2300. The clinic has supplied 4000 doses of psychotropic medicines.
The number of activities on awareness overall amounts to 293.
Furthermore, the FPSC has trained 250 humanitarian workers in primary psychological help and also trained 200 workers of humanitarian organizations in Lebanon in crisis management, developing a protocol for managing mental health crisis.
The pilot project of the public mental health service clinic, in collaboration with the Spanish Agency for International Cooperation for Development, just became to an end. For the moment, the continuation of services and the FPSC's work in collaboration with the Lebanese Health Ministry is being supported thanks to other initiatives.
For the sustainability of this project it is necessary to receive further contributions.