Social Promotion Foundation is a private, non-profitable institution that has been working since 1987 to promote human, social and economic development in accordance with people's dignity. It establishes its goals in accordance with the diversity of the different countries it works and acknowledging the priorities and proposals of local organizations, always placing the individual at the core of its activities.
Constituted in 1987, the Founding Board of Trustees included different people with experience in education and business, all of them sharing the same goal of working for the disadvantaged people in Spain and other countries.
Since then, the most important milestones of the Foundation are shown as follows:
2001

Since June 2001, authorized as a Non Governmental Organization

2004

Since 2004, certified as an entity with General Consultative Status by the Economic and Social Council of the United Nations (ECOSOC)

2005

 Since 2005, qualified by the Spanish Agency for International Development Cooperation (AECID)

2007

Since 2007, signed an MoU with the European Commission Humanitarian Aid Office (ECHO)

2013

In 2013, received the Liaison Status by FAO

PRESENT

Meets all the control and transparency requirements in the exercise of its activities
The mission of the Foundation is to guarantee that all people live according to human dignity and enable people to take over their lives and become the producers of their own development.
Its vision is to build a solidarity based culture, centered in the individual and the need to achieve better and more dignified ways of life and work, liberty and social participation for all.
Its purpose is to enhance the unique abilities each individual has. To do that, it pursues on an agile, efficient way of working, paying special attention to the civil sector in order to achieve true development. The values that support the institutional mission of the Foundation are described in the following institutional ends:
Contribute to the reduction of poverty and inequalities by promoting a human, economic, social, sustainable and well-balanced development.
Promote education and professional training as the base for long-lasting development, as producer of wealth and social engagement.
Make possible the promotion of women in all areas and activities in order to increase their social participation and incentivize their access to decision making.
Support minorities so to guarantee equal access to basic goods and services, according to justice and equality, and promote cultural dialogue and peace building.
Promote and diffuse culture as a qualified expression of individuals and its historical hazards, with the purpose of contributing to cultural dialogue and agreement between social groups.
Raise a deeper social and charitable awareness, especially among the young.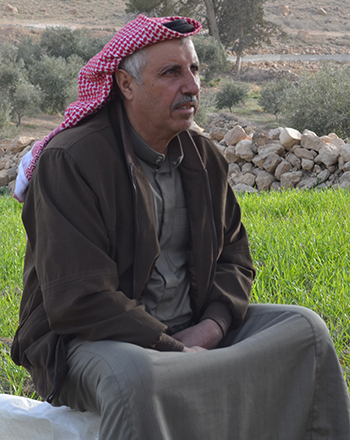 Social Promotion Foundation works on the following areas:
Cooperation for development and Humanitarian Aid: through its programs and projects, the Foundation promotes human, social and economic development, striving to defend human dignity and respecting the cultural identity of each group.
Cooperation in education and culture: the Foundation for the Social Promotion provides access to education to people with low incomes at different levels: Basic Education, Second Education, Professional Training and High Education.
Volunteering and Social Action: the Foundation promotes civic values to create a charitable and responsible citizenship. It also promotes voluntary service and the volunteer's awareness and education, aiming to support them as producers of social development.
Education for Development and Global Citizenship: the Foundation teaches contents, behaviors and values aimed to the creation of a true solidarity, engaged in fighting poverty and exclusion, contributing to the sustainability of human development.
STATUTES AND CODES OF CONDUCT