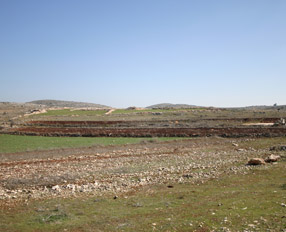 Support for improving the productive capacity of the agricultural sector in Southern Lebanon by constructing infrastructures, training cattle farmers and reinforcing their associations, and improving and rationalizing production and marketing systems.
Work was carried out in Southern Lebanon for 4 years, one of the most badly affected region by the summer 2006 conflict.With the aim of supporting its agricultural and stockbreeding development, priority attention was given to vocational training, the opening of new marketing channels and the incorporation of "good practices". Among the Agreement's most notable achievements were:
Infrastructures:
Start-up of the Khyam milk production centre, with an output of 10 tons of milk per day.
Construction of an oil mill with a storage capacity of 500Kg/hour, together with the fitting out of 13 cooperatives.
Fitting out a fruit and vegetable handling plant with a capacity of 50 tons/day.
Construction of nurseries, greenhouses and demonstration plots.
Training:
Implementation of 50 farm improvement projects in Marjayoun, in accordance with the IDEA analysis model.
Training courses for farmers and cattle breeders.
Preparation of three Global Gap manuals.
Promotion of marketing:
Creation of an advice and support plan for producers and a revolving fund to promote marketing.
Creation of the Wataneh trademark, which has become a platform for the promotion of Lebanese products in domestic and international markets.