The project is aimed at strengthening the capacities of small producers in the Gaza Strip through the promotion of sustainable farming systems, through alternative sources of irrigation and oriented to the local market.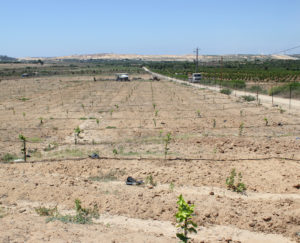 The support to these small producers, men, and women, will contribute to the development of productive initiatives that improve food security levels. To this end, training and actions strongly linked to environmental sustainability will be implemented.
Directly linked to this point, attention will be paid to the chronic water crisis affecting the Gaza Strip, through access to new water resources for agricultural use, mainly through the increase of desalination capacity.
This will make it possible to diversify the sources of income and work will be done to strengthen actions linked to the improvement of the image of these products in the market, with marketing and brand actions.
The project incorporates an approach based on human rights in terms of accessibility (very limited by the economic situation of families); availability (supporting what is linked to food, drinking water, employment and organizational capacities to improve production and decision making); acceptability and quality.
The rights holders of the project are associations of women producers with a high degree of marginalization, small-scale vulnerable farmers and the community.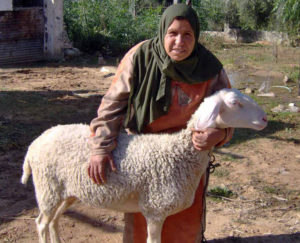 The project expects the following impact on marginalized women:
The improvement of their livelihood, increasing their income capacity in a sustainable way. To this end, access to the market, access to inputs and operations and their capabilities in business management and technical matters will be improved.
The establishment of commercial relationships that link them with the farmers, who will provide them with the agricultural products necessary for their processing. This will make it possible to minimize the cost of the raw material and guarantee the commercialization of its products with the best quality available.
Priority will be given to women as criteria in the selection of beneficiaries, which will contribute to improving the right of women to land ownership.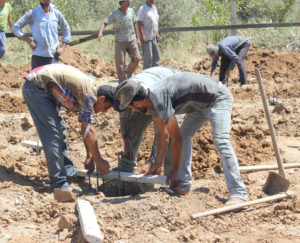 The desired impact on vulnerable small-scale farmers is:
The improvement of their livelihood, contributing to the sustainable increase of their income. The improvement of their agricultural techniques and their access to the market and the commercialization of their products.
The development of a program focused on the control of pests through the use of non-chemical products, or that do not affect the environment or people and that do not have negative effects on crops.
Improvement of the access to safe water (access to the human right to water) for agricultural use through the desalination of existing water resources, and reducing the scarcity of water available, as one of the serious problems that besiege the population of the Gaza Strip.
An impact for the community is foreseen through access to varied food, especially for the most vulnerable families.