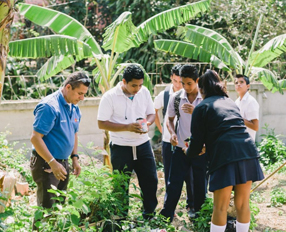 The project guaranteed the access and permanence of 393 young people in an innovative and quality rural-based secondary education program "Tutorial Learning System" (SAT in Spanish). The program followed the method "learning by doing", fostering the corporate spirit and motivating young people to create small businesses (beekeeping, agriculture, chicken breeding, baking and so on) in order to generate social development.
Furthermore, and so to succeed in the establishment of this learning system there and in new schools of public domain, 54 tutors and education-related staff from both areas were trained in the program. This training supported the correct running of the classes and it was complemented with specific didactic materials specially designed and edited.
On the other hand, students have been the voice of knowledge, spreading and sharing it with other students, families, community members, who hopefully will embrace it and put it into practice as well.