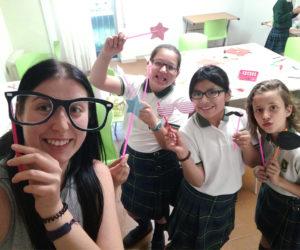 "Next stop Europe" is a project that contemplates the accomplishment of activities related to the non formal learning of children, for the acquisition of skills that can be developed during the free time, making it profitable.
The presence of the European volunteer is especially important for the realization of intercultural workshops, which include playful activities in English, which help the knowledge of other places, other people and their customs.
Volunteers will actively participate in the planning, organization, execution and evaluation of activities, which are expected to involve about 100 young people from Madrid youth associations with which the FPSC maintains a collaboration agreement.
In addition, they will have the opportunity to collaborate with the FPSC, both in the tasks related to minors, as and in those that derive from the daily work of the entity.