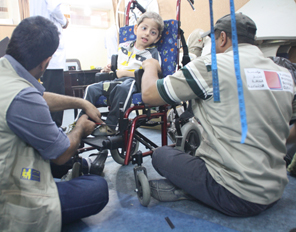 This project, implemented in the Governorates of Irbid, Karak and Ma'an, was aimed to identify the needs of Syrian refugees and the local population with a disability in order to meet the specific needs of each person.
An awareness campaign about the rights of people with disabilities was also carried out among the population.
Once the project was finished, the results were so succesfull, that the OCHA decided to keep up with the activities in a second phase of the project, which started in August 2014 until May 2015.