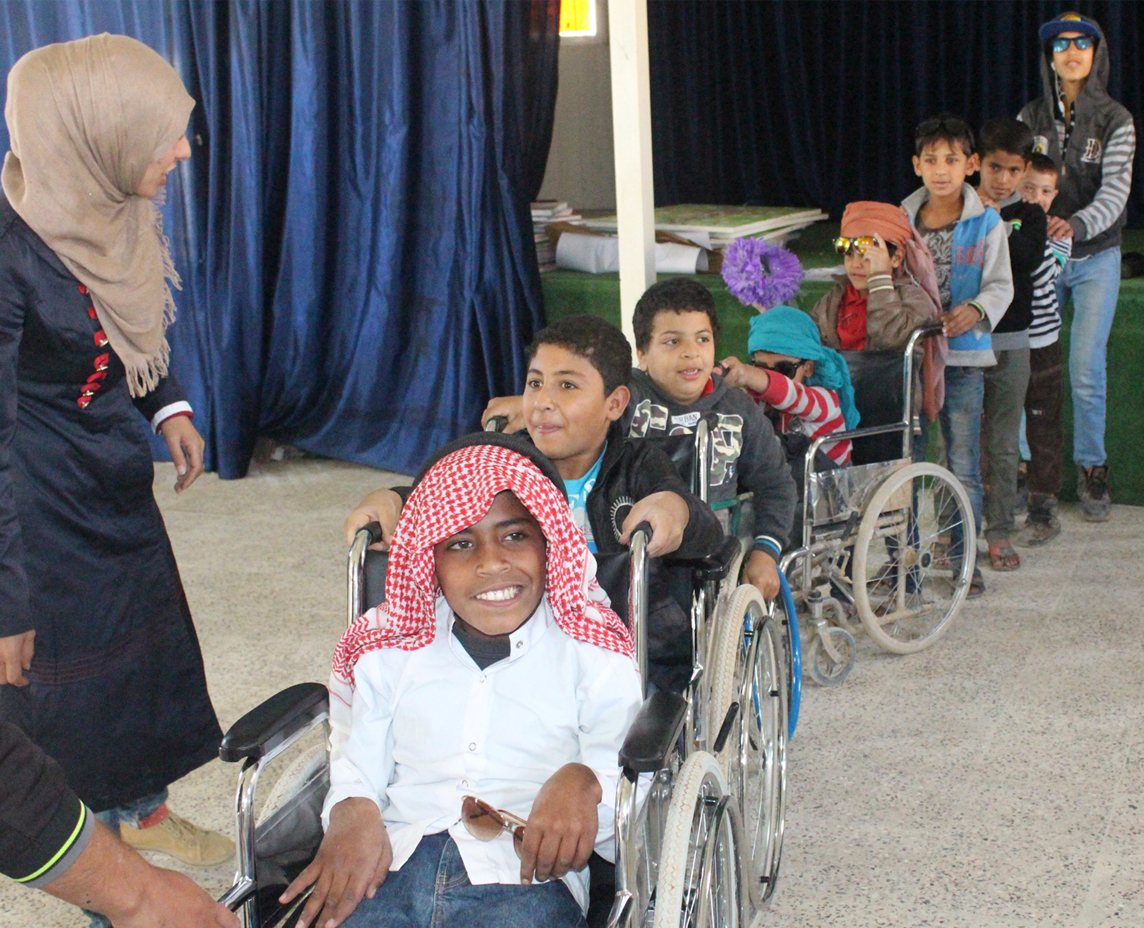 The purpose of this intervention was to improve living conditions and inclusion of people with disabilities or functional limitations refugees in the camp Za'atari, Jordan, through a comprehensive protection program aimed specifically at children under 18 , young people between 15 and 24, women with disabilities and elderly people with functional limitations.
To this end, FPSC developed a set of interventions that addressed protection from four complementary perspectives: mobility, rehabilitation, psychosocial support and inclusion.
In terms of mobility and rehabilitation, 151 technical aids have been distributed to 81 people and 460 physiotherapy sessions have been carried out for 65.
In addition, a mental health, psychosocial support, sensitization and inclusion program has been created in which 250 people have participated. Thus, a total of 104 parents and caregivers have been advised, and sensitized to 288 people; and 15 children and 8 young people have participated in four inclusive theatre activities.