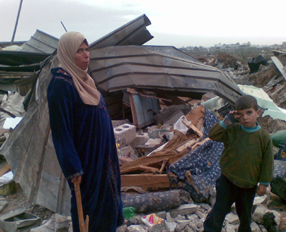 This project was aimed to alleviate the serious psychological consequences that the conflict in Gaza has left in children and their families.
The activity had 5 locations: Gaza City and Rafah, Jabalia, and Deir el-Balah Nussirat refugee camps in which schools, civic centres specialized in care for civilians in conflict or post-conflict and their own families are jointly involved.
The first phase of the project included a plan for rehabilitation and reconstruction of these centres, which have been severely damaged by the conflict, and in a later phase, the implementation of a program of academic and extracurricular activities as well as a training and update plan for specialized personnel.