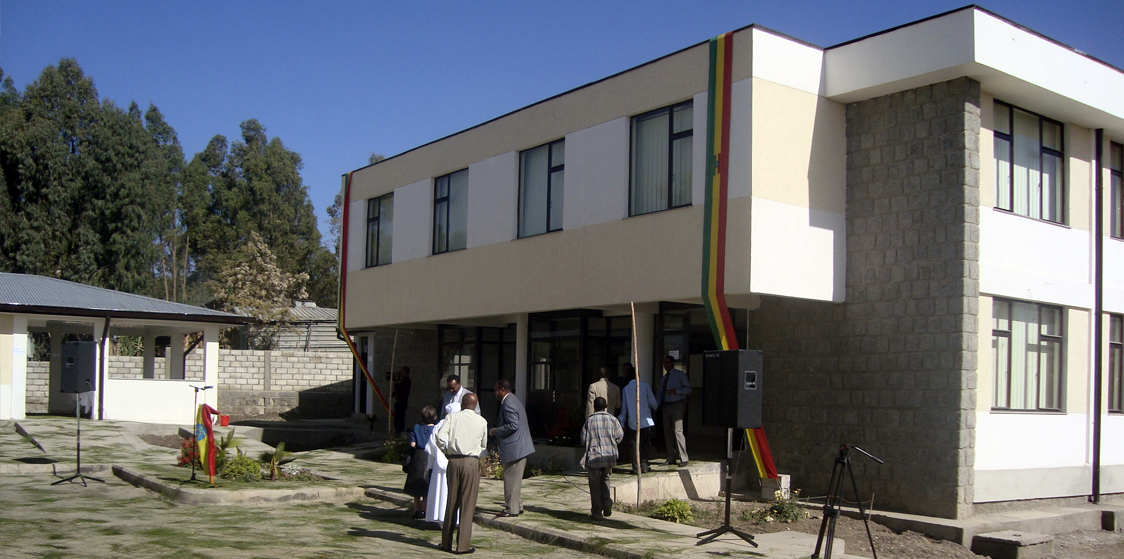 The St. Gabriel health center was inaugurated in 2011, and its construction was promoted by Fundación Promoción Social, funded by the AECID, and executed by the local Social and Development Commission (SADCO) of the Ethiopian Catholic Secretariat (ECS).
Since then, Social Promotion has developed different cooperation projects that have driven the reduction of the maternal and infant mortality rate (neonates and children under 5 years of age), the prevention of mother-to-child transmission of HIV and the training of health personnel and support staff, in addition to the provision of equipment for the center.
The St. Gabriel health center is located in an industrial area of Addis Ababa (Ethiopia). It is a densely populated area, 280,000 people. The health center has an area of influence of 45,000 people. The majority of the population has a low level of education and they are workers of factories in the area and mothers of families of residents. They are families with scarce economic resources. The reference hospital is 10km from the area, which in a city like Addis Ababa, with heavy traffic, involves between 45 and 60 minutes of travel.
With the main objective of halting the high mortality rate, the health center provides the following services free of charge or at low cost:
1. Ambulatory care services (follow-up of obstetric history in the outpatient clinic)
2. Entry for normal delivery care
3. Postpartum follow-up in outpatient consultation
4. Emergency services
5. TB (tuberculosis) and HIV services
6. Public health services
In 2016, the center provided services to a total of 37,377 people, of whom 9,703 were children under 5 years of age. The number of pregnant women who went to the center to receive prenatal care was 1,635.
During 2017, two projects have been executed that have financed the purchase of essential medical equipment for the improvement of services and medical care in an efficient manner.
Social Promotion Foundation with the support of the City Council of Hoyo de Manzanares, has acquired equipment for the sterilization of surgical material with water vapor, essential in a health center like San Gabriel.
The foundation has also made the purchase of vacuum-assisted delivery equipment (vacuum assisted delivery set) and the oxygen therapy device (oxygen concentrator), with the help of the City Council of Alcalá de Henares, and within the framework of the project, it is going to perform the training of health personnel. With these new teams and health personnel trained for its convenient use, it is expected that in 2018 more than 850 parturients can be treated at the Center.