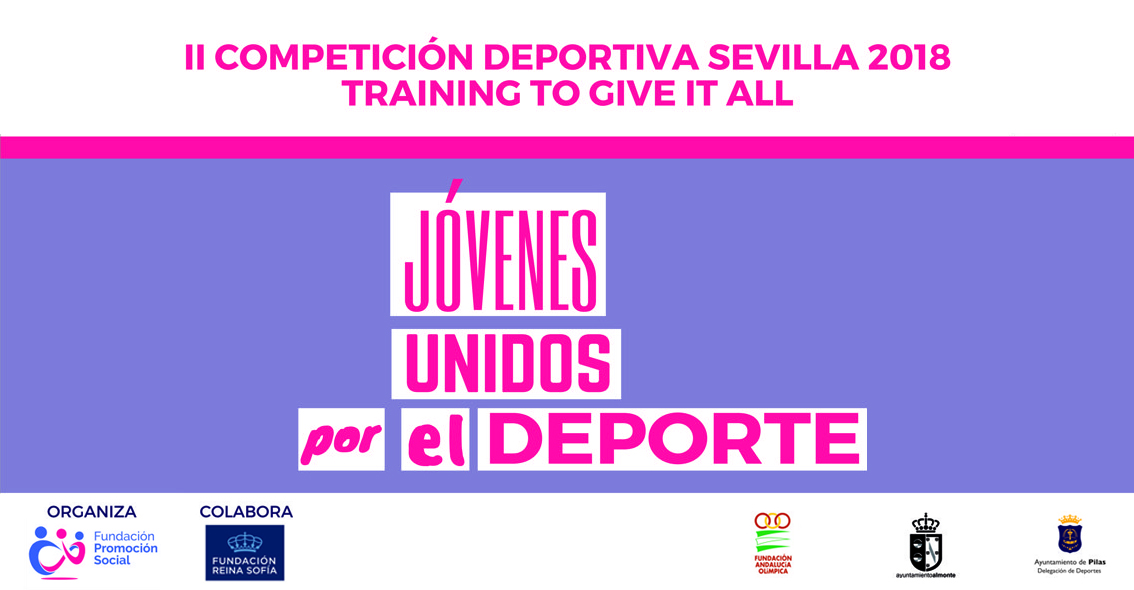 On March 29 and 31, Social Promotion, for the second consecutive year, organized the II sports competition "Training to give it all" in Seville, in the context of a project in which the Queen Sofia Foundation collaborates, and which aims to promote values among young people, as an essential element for any person who volunteers, through sports.
The Almonte municipal sports center and the Adharaz School hosted this competition with the modalities of basketball, volleyball, athletics and duathlon. The more than 70 young participants, the referees and the staff volunteers made possible an exciting sports conference, in which a friendly atmosphere prevailed, and skills such as teamwork were developed.
The competition ended with the presentation of medals and the testimonies of Paralympics athlete Maite Espinosa, winner of a bronze medal in the 1992 Paralympics Games in Barcelona, in the 1,500m event, and Ignacio Sánchez, founder of the #SONRI3 platform. Both promoted, transmitted and fostered a positive, hopeful and supportive attitude towards life and its difficulties.
In addition, this competition served as a framework to carry out, together with the NGO International Cooperation, a large distribution of food among families in need of Seville. Young volunteers, attending to the number and age of the members of each family, distributed the food in boxes and then delivered them to each home. This volunteering allowed them to know different and difficult realities of so many people, and to see the enormous gratitude and affection that comes from each solidary action.