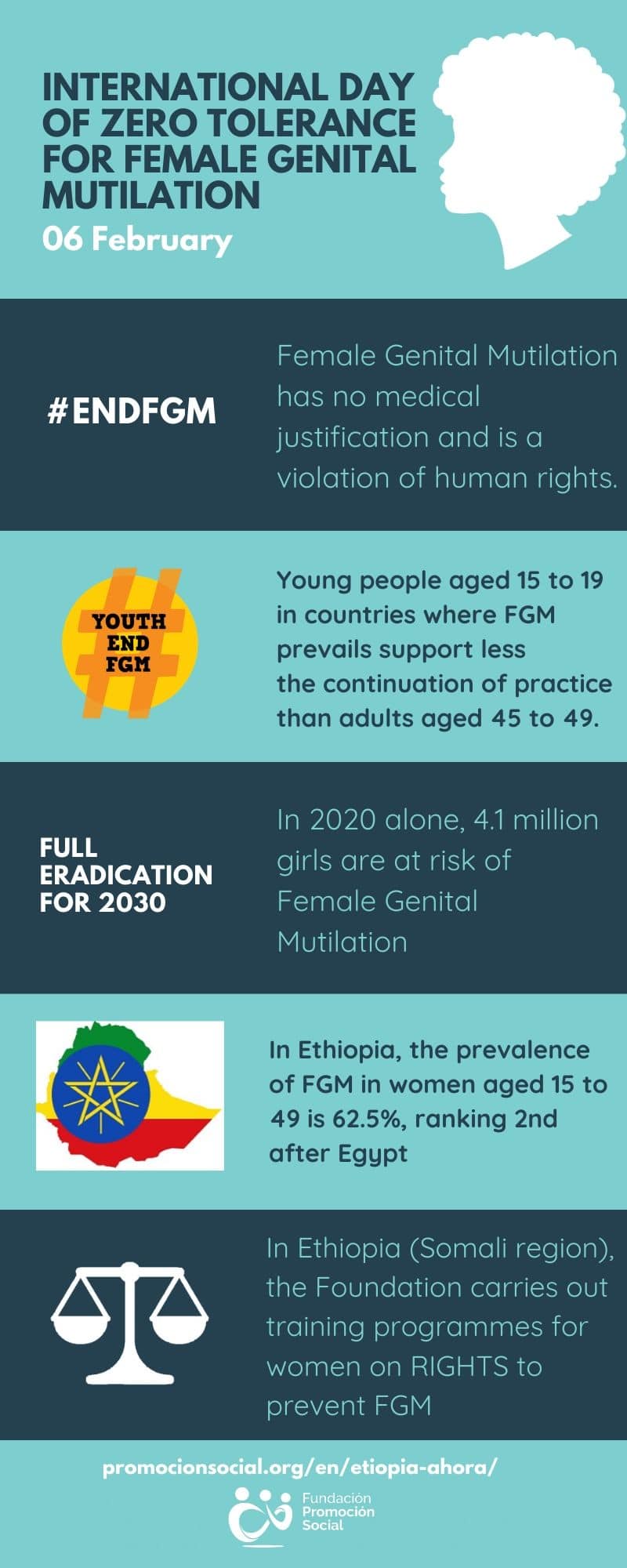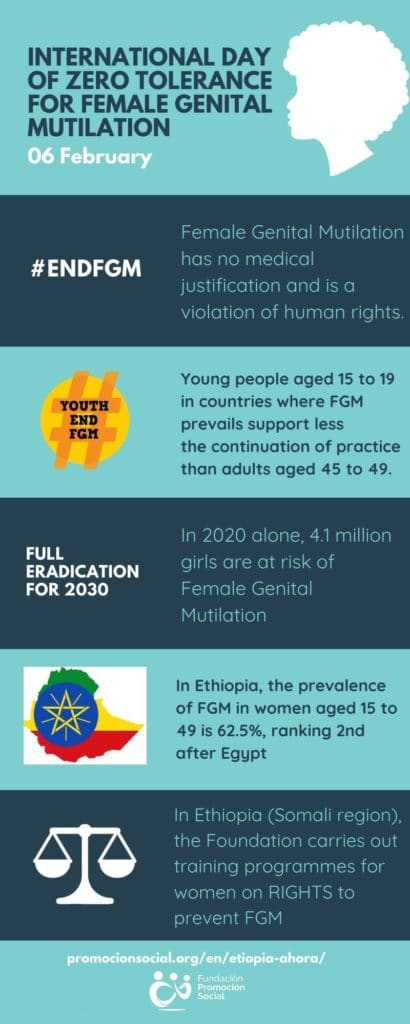 From the Social Promotion Foundation, on the International Day of Zero Tolerance for Female Genital Mutilation, we join the objective of contributing to raising awareness and directing efforts to eliminate this practice.
"Female Genital Mutilation (FGM) remains a traditional practice and the result of gender inequality that is deeply rooted in the social and economic structures of the countries and communities where it is practiced "(UNICEF).
The proportion of women in Ethiopia who have undergone FGM is very high.
In 2018, in Ethiopia, the prevalence of Female Genital Mutilation in women aged 15 to 49 is 65.2%, ranking second, after Egypt, in the total number of women and girls who have suffered FGM.
The Foundation, through the agreement developed in rural areas in Ethiopia financed by AECID, promotes the empowerment of women of 17 kebeles from rural communities in the Somali region through awareness and advice on rights and for the prevention of Genital Mutilation Feminine, child marriage and the promotion of their participation in the community.
It also sensitizes families (at least 40% of men) against harmful practices that violate women's rights.
In addition, community leaders and representatives of local administrations in the area of intervention are aware of the social, economic and participation rights of women.
The "Ethiopia now" Foundation campaign allows everyone to collaborate in organizing training campaigns, for rural Ethiopian women, in rights and against practices such as Female Genital Mutilation, deeply rooted in the regions where the Foundation works in this country.