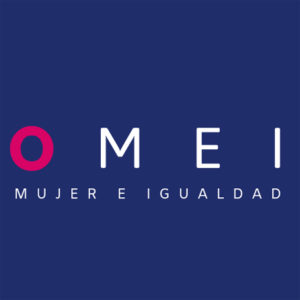 Within the framework of the celebration of the Women's Day 2019 and the Women's Week, Social Promotion Foundation presents the study "Does motherhood penalty exist?" Women and the labor market in Spain from a family perspective" on the occasion of the 63rd Commission on the Status of Women CSW 63 (2019).
The study, directed by María Teresa lópez López, has been carried out by the Research Group on Family Policies of the Complutense University of Madrid, the University of Seville and the Family Research& Studies Unit of Acción Familiar.
Social Promotion Foundation, recognized as an Entity with a General Consultative Statute before the Economic and Social Council (ECOSOC) of the United Nations, presents this study through its Observatory "Women and Equality" (MEI); The Study analyses how Spanish women face inequalities that, too often, can become the source of double discrimination, because they are women and also because they are mothers.

In addition, on Monday March 11, Social Promotion Foundation organizes a side event to the CSW63, the Round Table: "Does motherhood penalty exist?" at the Instituto Cervantes in New York, whose welcome speech will be given by its Director, Ignacio Olmos, and which will have the participation of María Beamonte, President of Social Promotion Foundation, Antonio Jesús Sánchez Fuentes, Director of the Research Group "Family Policies" of the Universidad Complutense de Madrid and co-author of the Study, Ana Fernández Ardavin, Dean of the IMF Business School, Blanca Narváez, General Director of the Junior Achievement Foundation and Eva Chamizo Llatas, Director of European Affairs of Iberdrola. The round table will be moderated by Julieta de Micheo, former National Deputy and former General Director of the Ministry of Health, Social Services and Equality.
Social Promotion Foundation, among its founding objectives, aims to reduce poverty and inequalities and promote the promotion of women in all sectors and activities to increase their social participation and their access to decision-making.
For more than 30 years, the Social Promotion Foundation has been developing projects in the Middle East, Asia, Africa, and Latin America with the aim of empowering women socially and economically and promoting equal opportunities for women and men, and preventing discrimination and violence against women and girls. It has developed more than 100 vocational training projects for women oriented to employment and leadership, to promote the social participation of women in political life and to encourage women's access to education and productive resources.
This commitment has led the Foundation to create the Observatory "Women and Equality" (MEI), which has the ambition to become a multidisciplinary network of experts in the analysis of the situation of women in the world, made up of organizations and Spanish and international personalities, universities, think tanks, civil society organizations, NGDOs, social services NGOs, diplomats, academics, media, politicians, development agents and other interested parties.