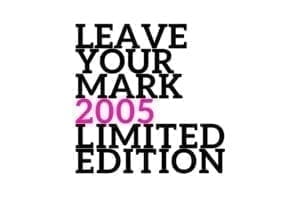 The Social Promotion Foundation promotes that girls born in 2005 develop their first social projects.
Social Promotion has fostered LEAVE YOUR MARK, a collaborative space for young people born in 2005 (G-2005) where they share their ideas and actions to change the world from their own environment.
The initiative, in collaboration with youth associations, provides these new volunteers of the Social Promotion Foundation with social innovation workshops, material for the development of actions and participation in a final event.
From November 1 to 4, through the Learning by doing and Design Thinking methodologies, several social innovation workshops were developed in which young volunteers began to develop their projects.
From the date until January 25, the young women have been able to develop their action.
On Saturday, February 2, they will present the projects that will have prizes in the categories of 'Impact in the environment', 'Teamwork' and 'Innovation'. In the same event a sweatshirt of the Generation 2005 will be presented designed with the volunteers own ideas.
Among the objectives of this project are that young women are able to detect the needs of the rest of the people and provide concrete solutions within their reach; that the volunteers (monitors) of the youth associations learn to lead training workshops aimed at the social commitment of the youngest and that each youth association becomes a space for social awareness and dynamization.