If you join mental health problems and/or disability, as a consequence of the conflict, to refugee status, the result is a serious situation of vulnerability.
HELP US TO IMPROVE THIS EQUATION
Your help allows us to improve the health, inclusion, hope, and dignity of the Syrian refugees in the Bekaa Valley (Lebanon) and North of Jordan. Management of a mental health clinic.

Psychiatric and psychological treatment.

Distribution of medicines.

Training of humanitarian workers in Crisis Management Protocols.

Training of professionals in Psychological First Aid.

Awareness of avoiding discrimination.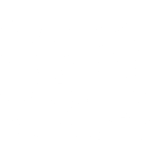 SOCIAL SOLIDARITY NETWORK
Sustainable and innovative network for local people and economically vulnerable refugees.

Composition and marketing of second-hand items.

Creation of sewing workshop for professional training.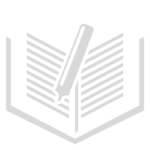 Equal access to education for children with special needs.

Teacher training for 24 schools.

Training modules in psychomotricity, orthopedagogy, and speech therapy.

Awareness sessions for parents and students.

Psychosocial support staff within public schools.
PROJECTS WITH SYRIAN REFUGEES IN LEBANON
REFUGEES AND LOCAL POPULATION WITH DISABILITIES, WITH SPECIAL ATTENTION TO CHILDREN Rehabilitation and long-term physiotherapy treatment.

Psychological treatment for children with disabilities and their families.

Distribution and maintenance of mobility aids: wheelchairs, orthopedic devices, etc.

Attention to children with cerebral palsy.

Safe and inclusive space. Inclusive theater activities (Peckham methodology).

Participation of children with and without disabilities.

Development of communication and socialization skills.

Promotion of self-esteem and equal opportunities for children with disabilities.

Participation of PcD in social, recreational, educational and community activities.
Awareness about the reality and rights of people with disabilities.

Increased integration into the community and limitation of taboos.

Increased awareness among family members of people with disabilities and members of the community.
PROJECTS WITH SYRIAN REFUGEES IN JORDAN
You and I cannot end the conflict but TOGETHER WE CAN contribute to improving the situation of those who suffer it.
Answer this emergency call!