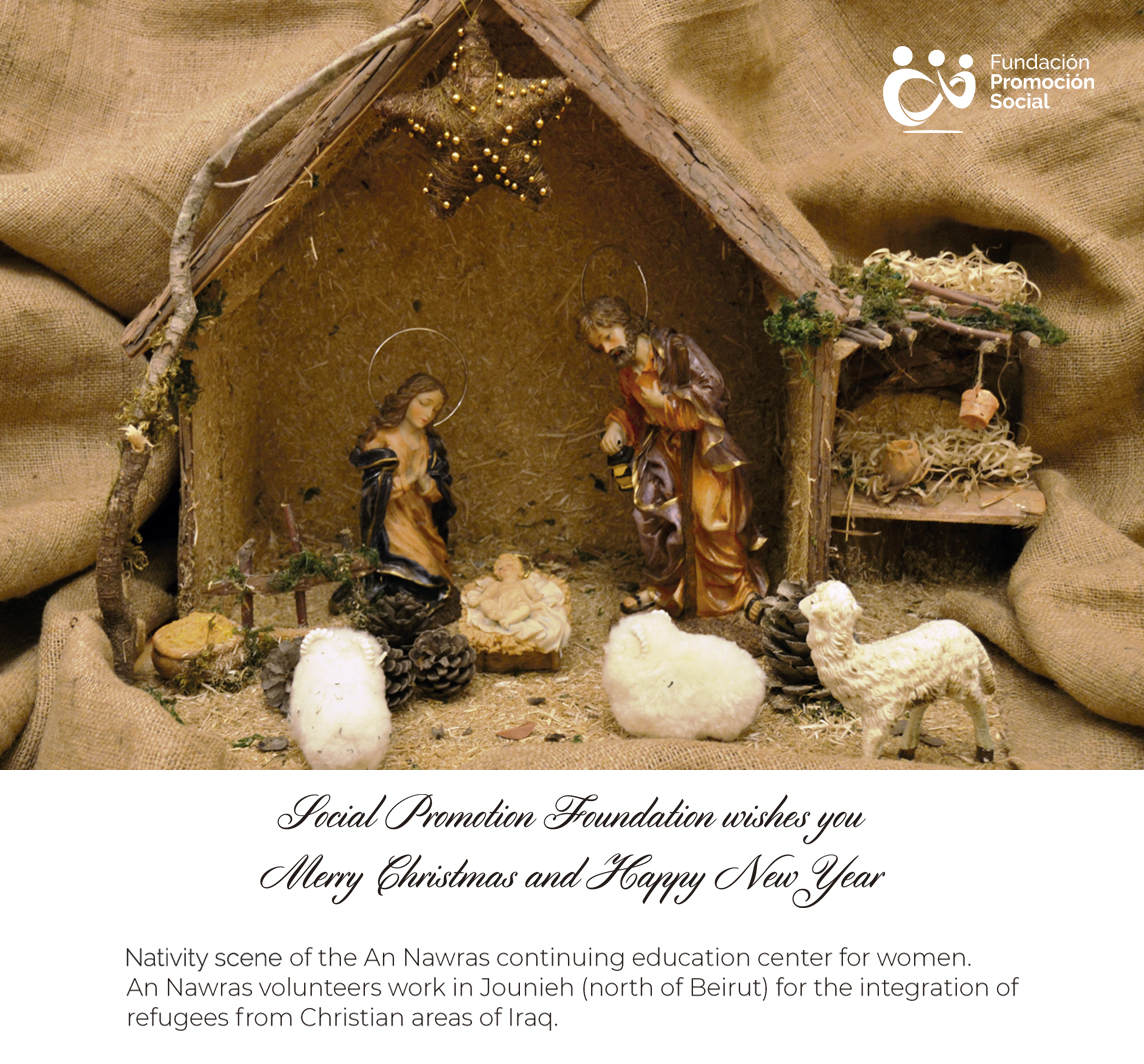 The Nativity scene of our Christmas card belongs to the An Nawras Center, which Social Promotion supports with its Christmas campaign "Help women in the Middle East to build their future" this year.
For Social Promotion, increasing the social participation of women and encouraging their access to decision making is an essential part of our work. They are the true protagonists and promoters of development and change in their respective realities, breaking barriers, inequalities and taboos, building their future and that of their families. They improve the conditions of equality, justice and peace in the world. They are promoters of development.
In the Middle East, a region where women still do not have full access to decision-making and their ability to participate actively in society is diminished; An Nawras offers opportunities for the future and empowerment.
An Nawras, an initiative of the Lebanese organization PRODES, is a continuing education center located in Lebanon, which carries out training and accompaniment actions aimed at female university students, young professionals and mothers.
It offers opportunities for training, inclusion of refugee women, family enrichment, social participation and leadership of women in Lebanon, as a strategy to create social structures of peace, coexistence and prosperity in the Middle East.
In short, An Nawras multiplies the potential of women, improving their quality of life, promoting their autonomy and personal development, with special attention to women in vulnerable situations, and makes them an instrument for the construction of peace in the region.
Collaborate with the sustainability of An Nawras. Your support is an opportunity for change for the woman of the Middle East.