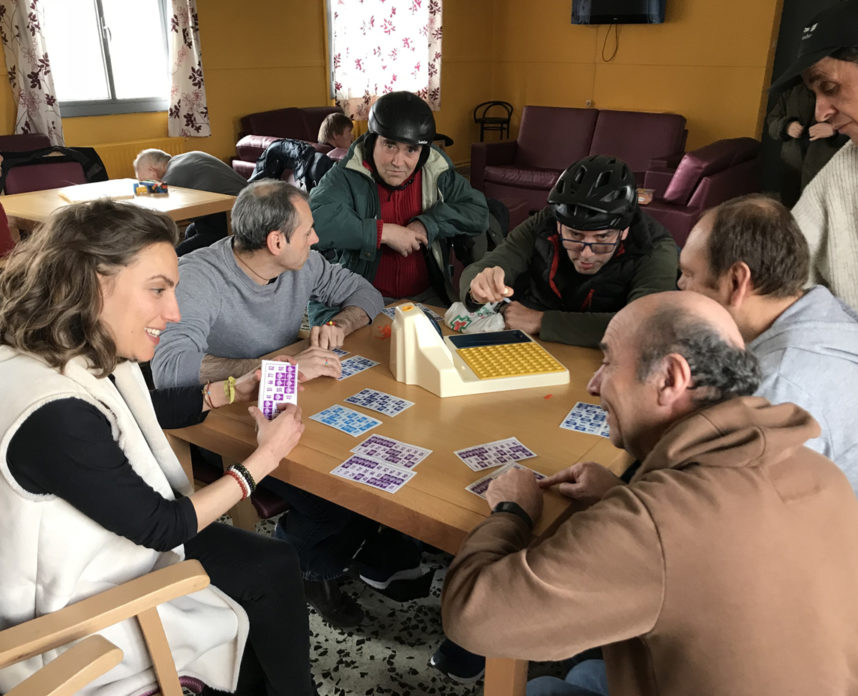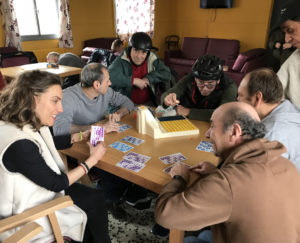 This volunteering activity of the Social Promotion Foundation is carried out within the framework of the collaboration agreement signed with the Regional Government of Madrid, the Madrid Social Care Agency (AMAS).
For this Agency, this volunteering activity was a priority in the Barajas occupational center, where people with functional diversity reside. It is a very bad communicated location and there is a greater need for the residents.
In words of Curro, the coordinator of this volunteering activity, it is very necessary to go to this center, since it is located close to the airport, it does not have other groups of volunteers coming to accompany the residents. "They always welcome us, with great enthusiasm and eager to spend some time doing something different. It's a fantastic experience that I recommend to everyone. "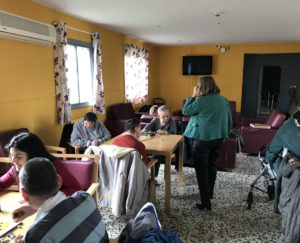 Since the beginning of this course, Social Promotion has a new group of volunteers, also young professionals, which allows doubling the activity and organizing the volunteering of leisure and accompaniment plus Saturdays. Clara is your coordinator, she told us after the first day: "it was a very good experience; people were shocked and very happy".
The activities of leisure and accompaniment in occupational centers are carried out under a collaboration agreement signed by the Regional Government of Madrid and the Madrid Social Care Agency (AMAS) together with the Social Promotion Foundation for the promotion of volunteer activities in its residences of people with intellectual disabilities and residences of elderly people.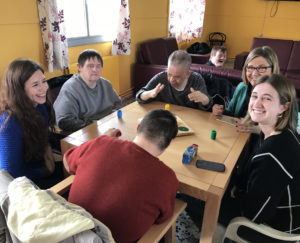 There is also a volunteering of leisure and accompaniment with young volunteers in the Occupational Centre of Cuidad Lineal, where other needs are met based on the type of resident during the weekend. These volunteer activities include workshops for beauty and personal aesthetics. Both the residents and the volunteers are women, the volunteers come from associations of young women with which the Social Promotion Foundation has signed a collaboration agreement.